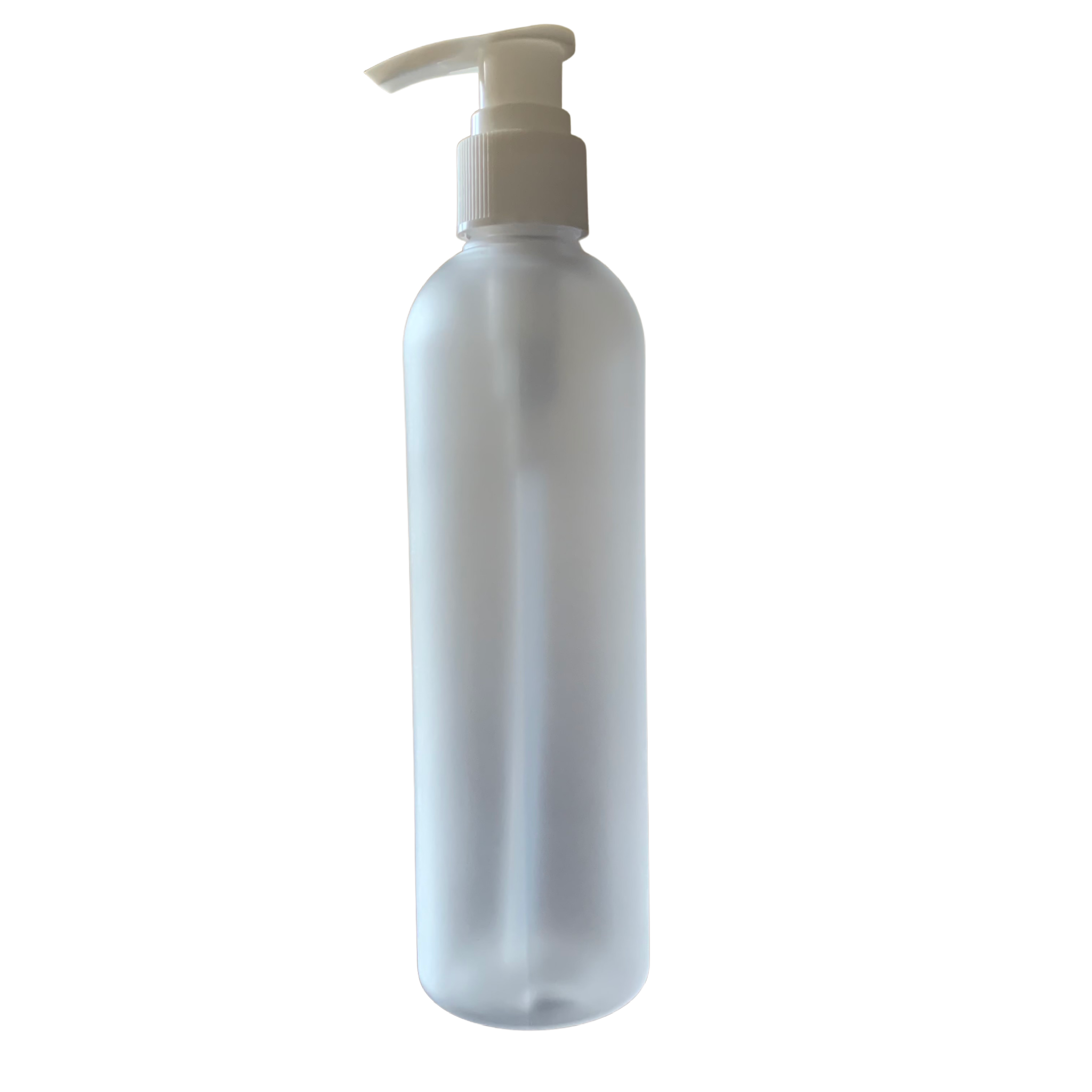 Plastic Pump Bottle - 250 ml (8.5 fl. oz.) - White Frosted
These sophisticated, durable PET Plastic Bottles are an ideal choice for Oils, Lotions and Gels.  BPA-free with a sleek bullet casing these bottles are both safe & attractive. They are refillable and utilize a 24/410 standard closure.
Available individually, in a 6 or 12 Pack:
One - $3.10
6 Pack - $16.80
12 Pack - $30.30
KEY FEATURE - The Pump Can be locked down simply with one movement:  Pump your medium, keep the pump in the downward position & turn it to the right.  This is a practical, convenient solution most especially for Practitioners who are transporting bottles OR if you wear your Bottle in a Holster and when leaning over pressure is applied on the Pump & Oil is dispensed by accident.  
The sleek white frosting allow you to see the contents & the amount of Oil, Gel or Lotion remaining in the bottle. 
An ideal storage and dispensing essential for all Practitioners.