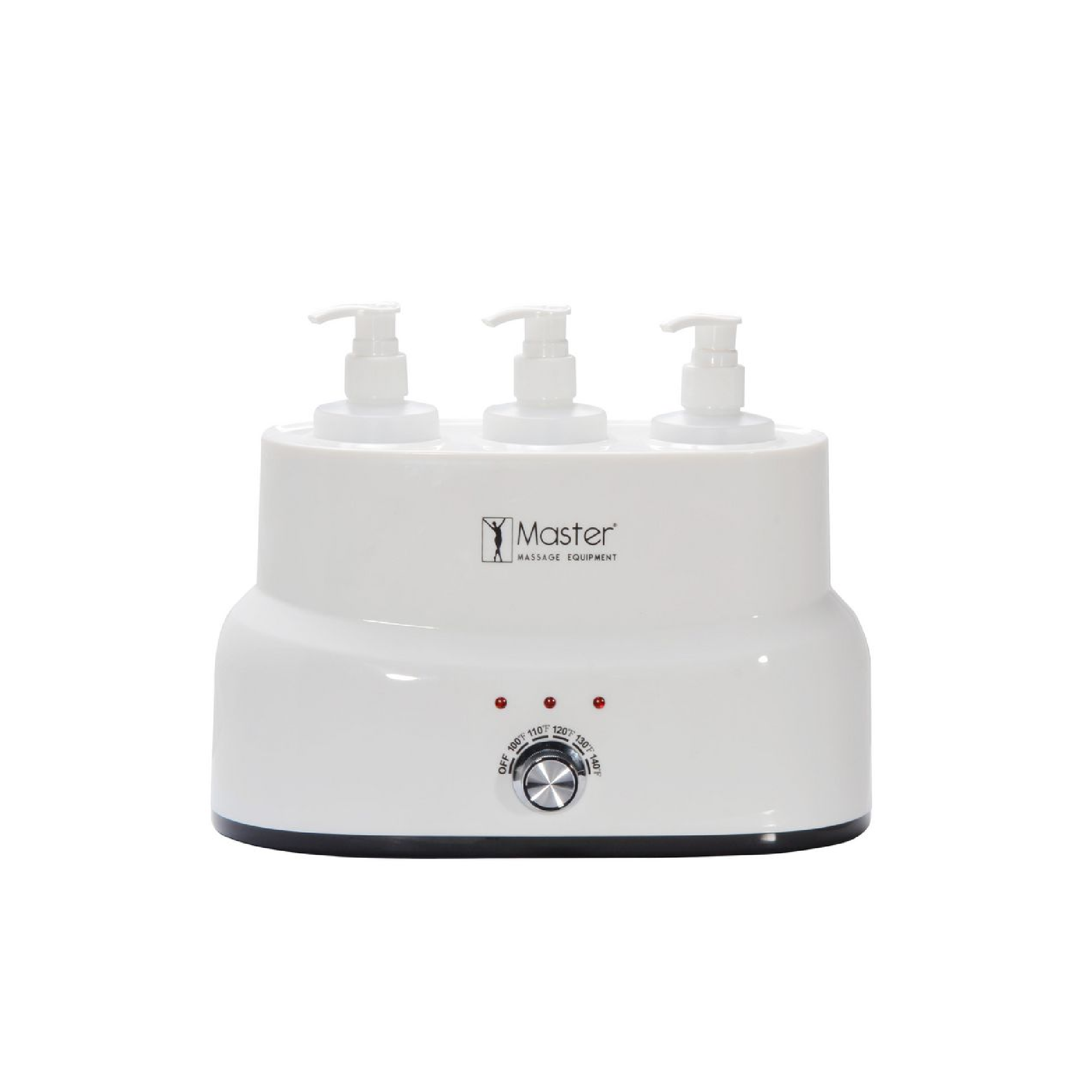 Master Triple Bottle Warmer with 3 Bottles
This top-quality triple Bottle Warmer heats up quickly, safely and evenly helping to keep the temperature consistent without compromising the oil's nutrients.  The Warmer will gently warm 3 standard 8oz (240 ml) bottles to a perfect 60°C/140°F degrees and has an auto-shut off to regulate the temperature.
The warmer has five adjustable temperature levels.  It will automatically stop heating when it reaches its desired temperature and will resume heating once the temperature has fallen below the desired number of degrees so there is no risk of underheating or overheating. 
Durable and easy to clean, sleek, modern design
Includes 3 X 240 ml Bottles.
LXWXH 10.5"X5'5"X8'5"