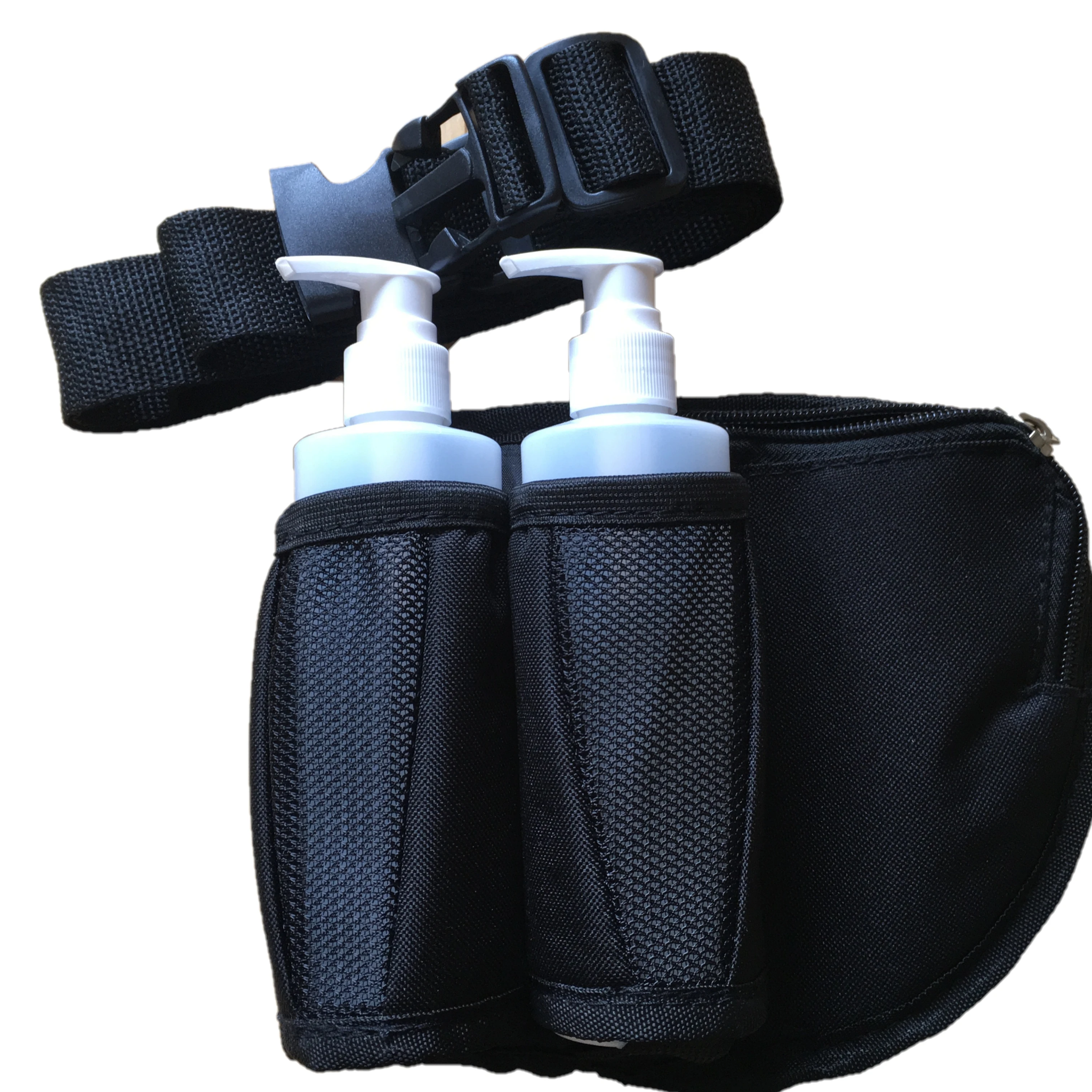 Oil Holster - Double with Zippered Pouch
For comfortable and secure fastening around the waist, this Holster has a 1.5" Nylon adjustable belt strap and an easy-clip buckle.
Two 8oz (240 ml) pump bottles are included & this large heavy-duty pouch contains a compartment for each bottle as well as a zippered pouch for phone, keys or other small items that you'd like to keep secure.
This is an essential tool for quick and tidy dispensing.  Ideal for Therapists who use two different Massage Mediums OR a scented and an unscented Medium.  Keep your oils, lotions and gels convenient, close at hand and eliminate spillage.
Belt strap adjusts up to 56" and is also fully detachable.