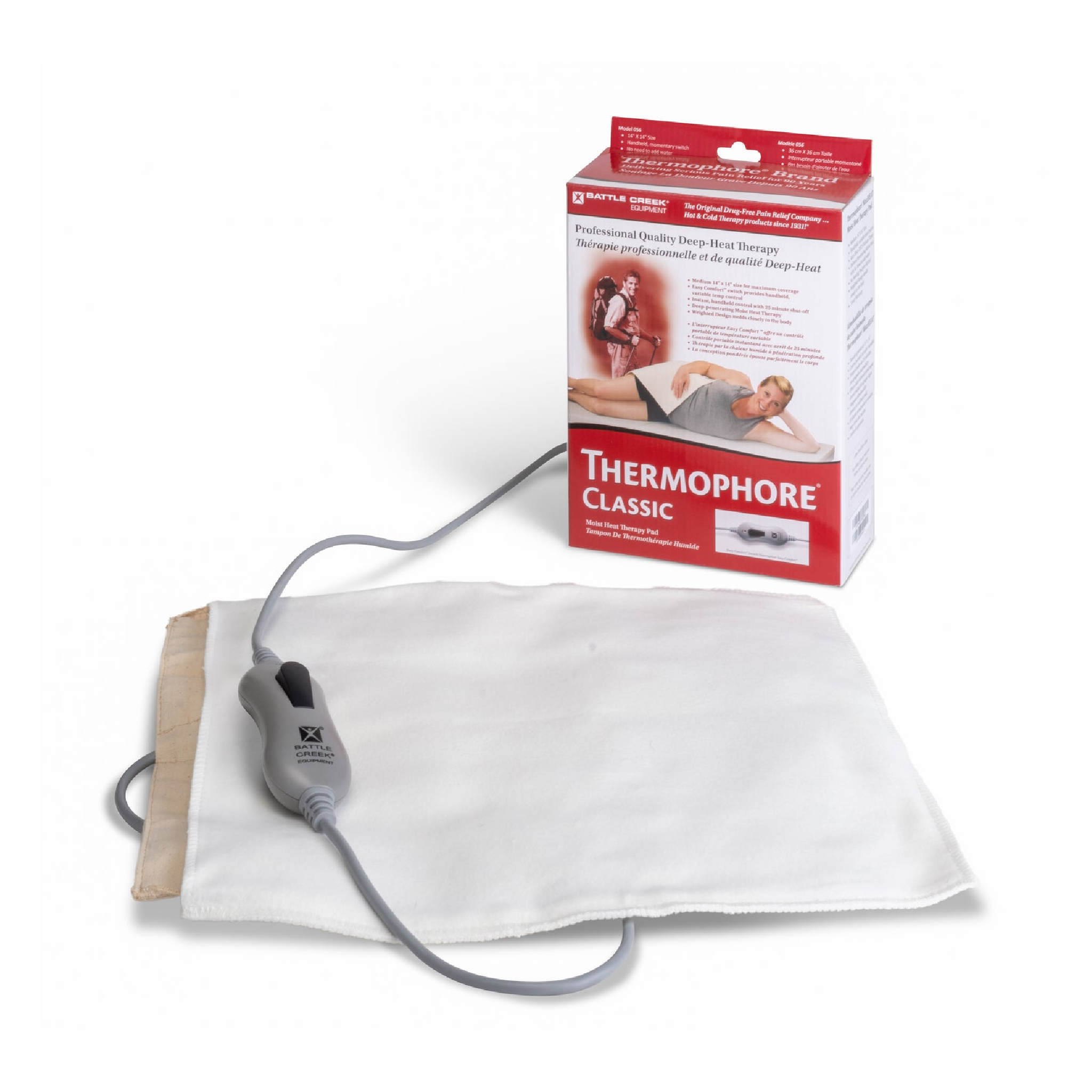 Thermophore Classic Heat Pack - Medium
14" X 14" - Model 096 (36 cm X 36 cm)

Manufacturer:  BATTLE CREEK Equipment 
Medium in size & covering less surface area than the 14" X 27" Large Model, this Pack delivers Deep Moist Heat to smaller areas such as the shoulder, knee or part of the abdomen, without the inconvenience of having to add water.
It is an excellent choice for Mobile Therapists who are on the go & wisely attempting to reduce what they need to carry along. 
Thermophore Classic Plus Heat Pack is designed with a Classic Easy-Comfort™ Switch. Just press for heat, release to cool and alternate as often as you like.  This unit will automatically shut off after 25 Minutes of continuous heat.   

Designed to deliver intense moist heat that penetrates more deeply, this Thermophore is a convenient, effective way to give clients hours of soothing relief from stiffness, pain and muscle spasm.  
Maximum Temperature 150-165 F 
Cord Length 10' 
Electrical Specifications 120 Volts 75 Watts 60 Hz AC
LATEX FREE
ETL Listed Intertek 43830