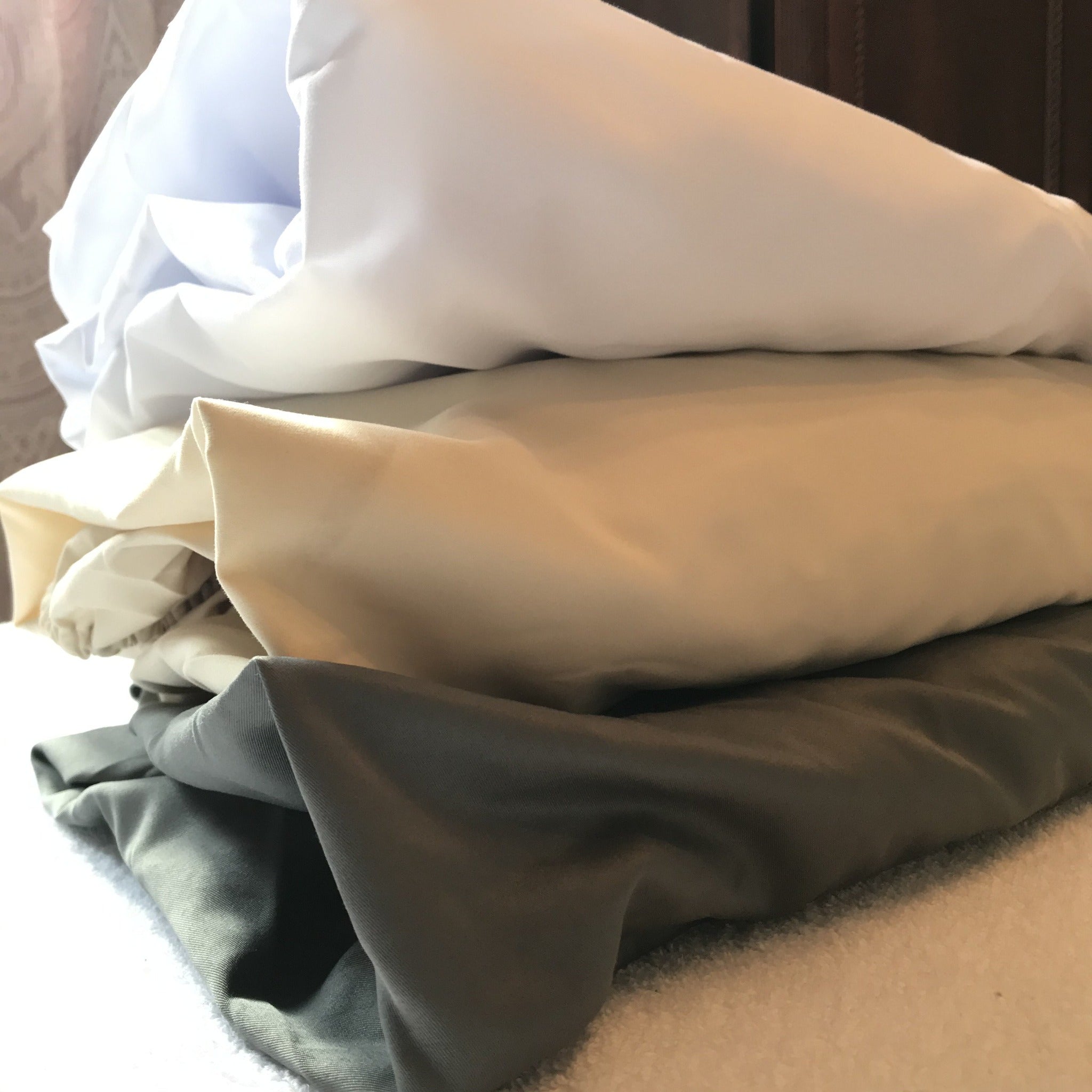 Microfiber Fitted Sheet - Colors - 100% Polyester
Microfiber sheets are made up of super-thin fibers, which are woven together to create a lightweight and comfortable sheet.  Because microfiber sheets are made from 100% Polyester, they are less prone to wrinkling and shrinkage in comparison to natural fabrics, like linen or cotton.  As well, they are very durable and soft to the touch. 
35.5" x 75" x 6.5" (wxlxh) this is a standard single or twin fitted sheet that will fit Massage Tables with a width up to 36".
With a perimeter that is fully elasticized, this fitted sheet will remain firmly in place as clients move and flip. 
Available in Dark Grey, Natural and White