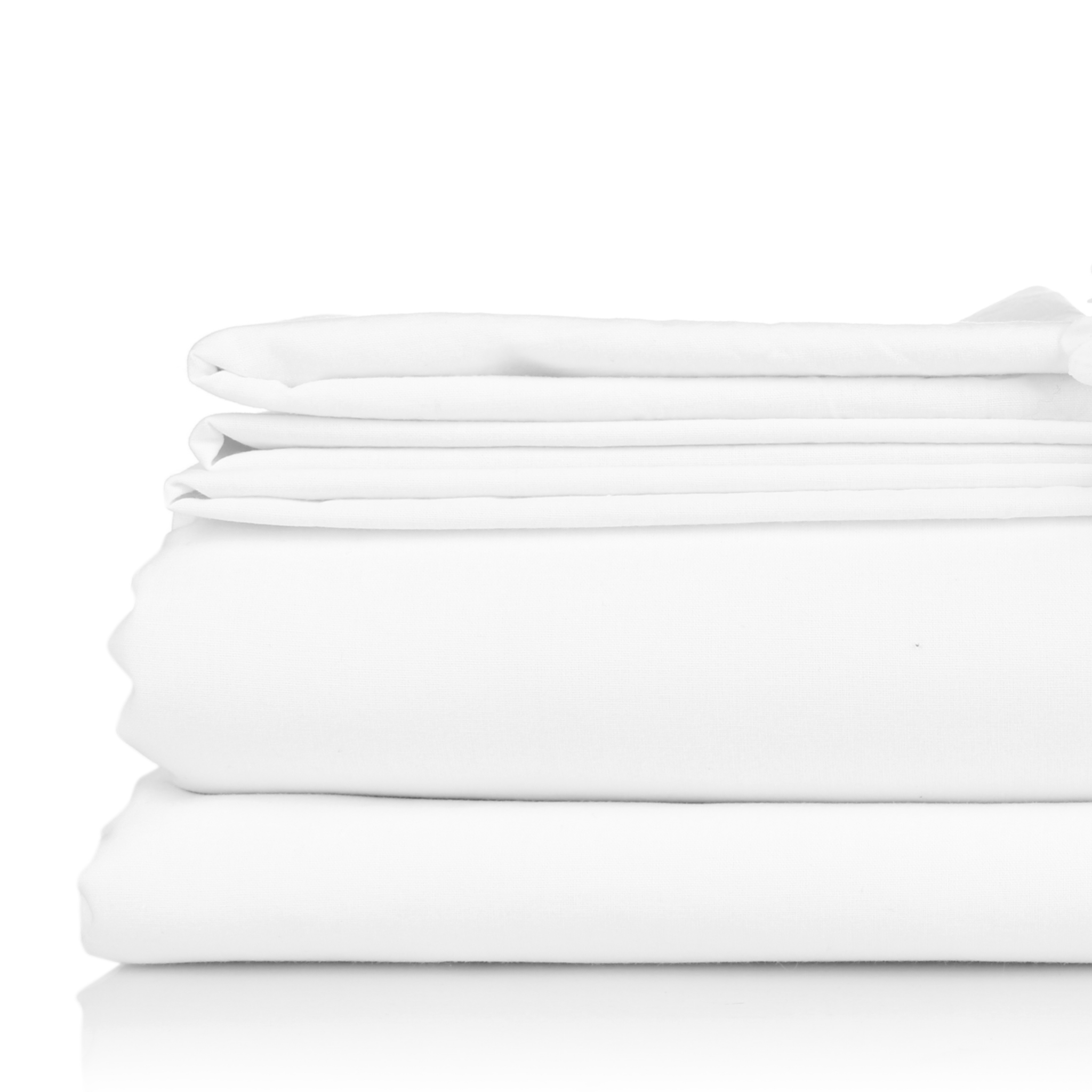 Poly Cotton Fitted Sheet - White - 200 Thread Count
Practical and cost-effective, Poly Cotton provides long-lasting durability as well as more resistance to wrinkles than the 100% Cotton option. 
200 Thread Count, 38" x 80" x 10" (wxlxh) this is a standard single or twin fitted sheet that will fit Massage Tables with a width up to 38".
With a perimeter that is fully elasticized, this fitted sheet will remain firmly in place as clients move and flip. 
50% Cotton 50% Polyester.
White.
These sheets have a Key Identifier.  It is a single line of red stitching at the perimeter - it is there to allow quick identification & retrieval of linens that are stored en masse in large facilities.  
Percale.
Brand:   Prestige Plus  
Available:
Individually $15.00
Six Pack       $84.00