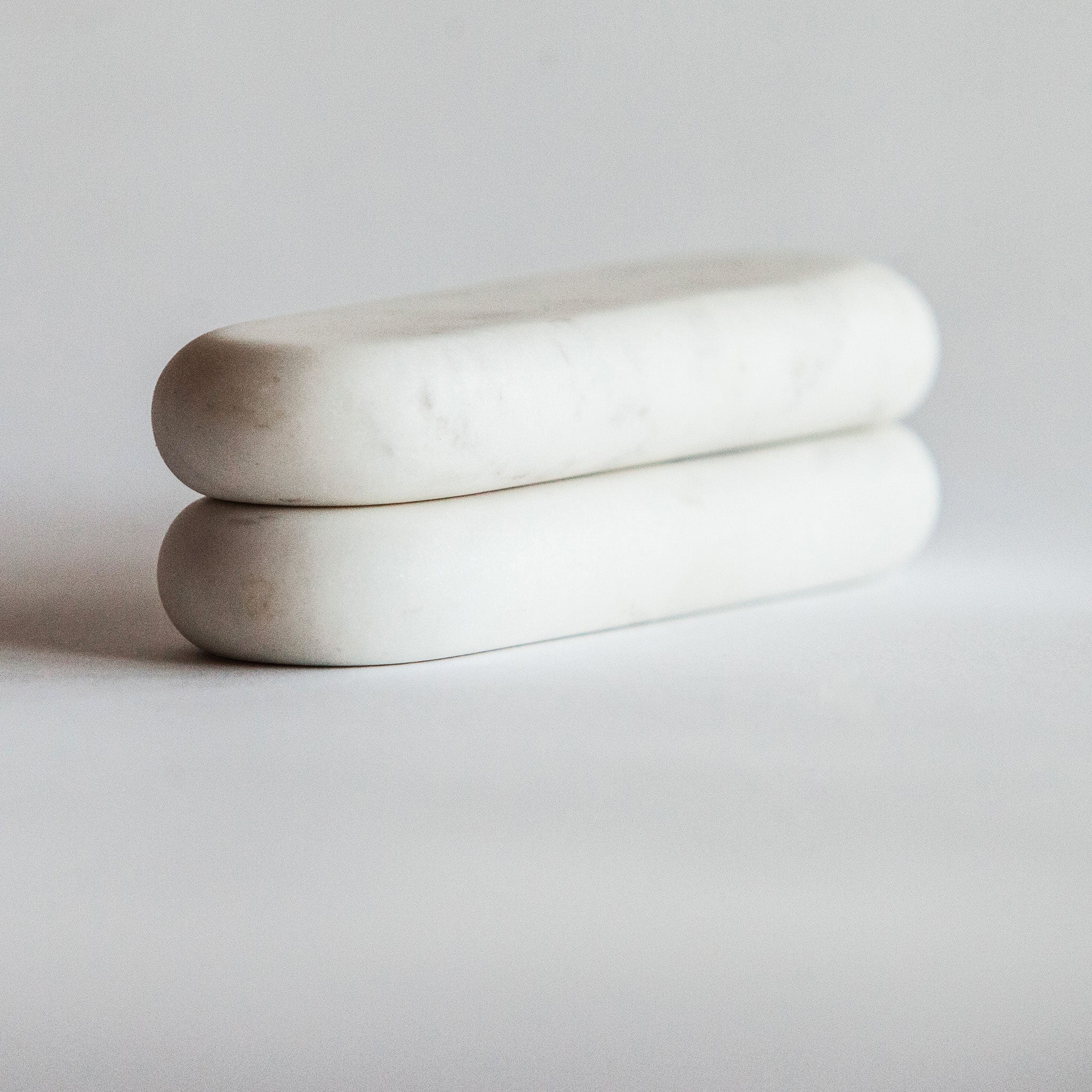 Marble Stone Set – 2 Piece Set - Ovular - 12 x 4 x 2 cm
Marble stones are typically utilized for the delivery of Cold Therapy. On their own, they act as a powerful decongestant to help diffuse swelling and inflammation. When used in conjunction with Hot Stones, the contrast creates vasodilation and constriction resulting in vascular flushing which promotes healing.
This oblong-shaped stone is great for trigger point or deep tissue work. Its unique shape also makes it a good choice for use on the arms or specific work on the neck. An excellent stone for muscle stripping.

2 Marble Point Ovular Stones.
12 cm x 4 cm x 2 cm.