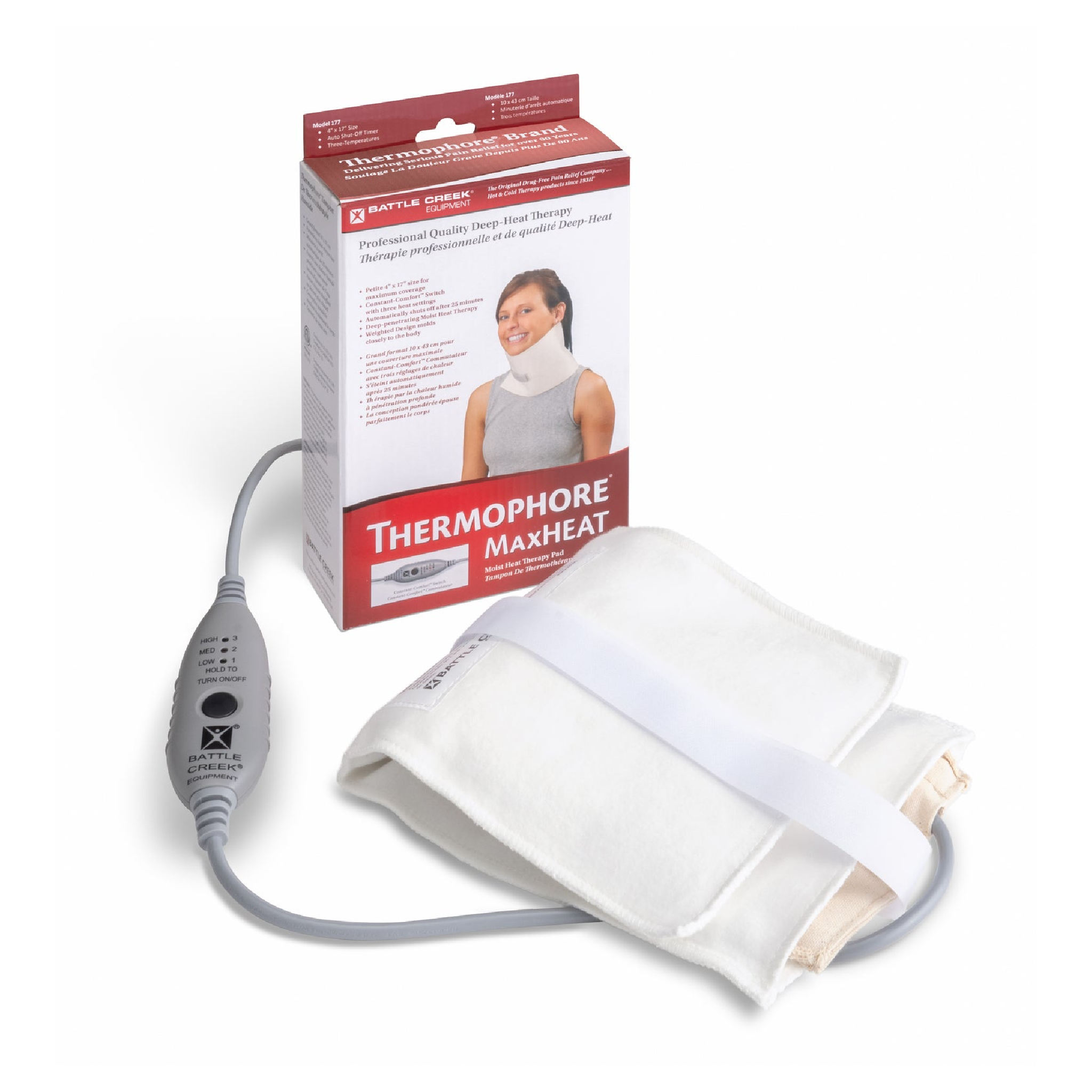 Thermophore MaxHEAT Heat Pack - Small
4" X 17" - Model 177 (10.2 cm X 43.2 cm)

Manufacturer:  BATTLE CREEK Equipment 
This petite model is designed for the neck, sinus, TMJ area or smaller joints like the elbow, knee or ankle.  It comes with a long Velcro fastener that allows for a snug adjustment that will remain in place.  It products deep moist heat without the inconvenience of adding water.   
Thermophore MaxHEAT Therapy Pack comes with our user-friendly Constant-Comfort™ Switch has three temperature settings; Low, Medium and High.  Turns off automatically after 25 Minutes.    

Designed to deliver intense moist heat that penetrates more deeply, this Thermophore is a convenient, effective way to give clients hours of soothing relief from stiffness, pain and muscle spasm.  
Maximum Temperature 150-165 F 
Cord Length 10' 
Electrical Specifications 44 Watts 60 Hz AC, use only with 120V
Independently tested and certified to meet or exceed UL 130 and CAN/CSA-C22.2 Standards for safety.
Intertek 43830
Latex-free