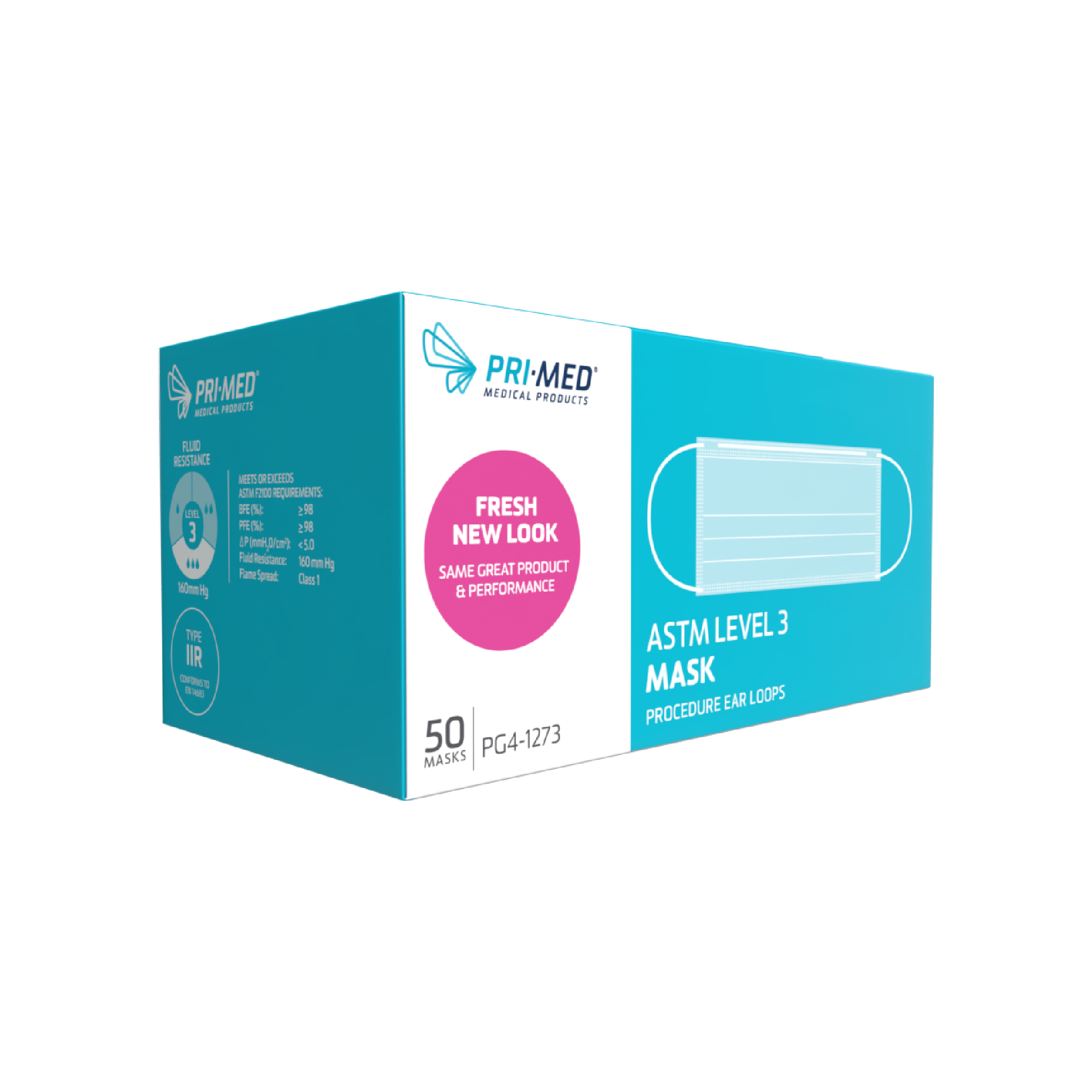 Face Mask - PROCEDURAL - ASTM LEVEL 3 - Ear Loop
This PRI-MED ASTM Level 3 Medical Face Masks combines breathability and comfort with advanced medical-grade fluid resistance and filtration capabilities.  Tested to the toughest standards in healthcare, PRI-MED face masks are carefully designed to protect you from fluids and particles that cause illness and spread infection.
Single Use, 3 Ply with, Ear Loop, Blue 
Meets or exceeds ASTM F2100 requirements:
Bacteria Filtration Efficiency: >98% (120mmHG)
PPE: >98% 
Fluid Resistant 160 mmHg
Flame Spread: Class 1 
High Breathability ASTM Level 3  (ASTM F2100)
17.5 cm X 9.5 cm
For use in hospitals and other medical or non-medical environments to protect the wearer or for droplet containment of symptomatic individuals. 
Brand:  Pri-Med Medical Products
Pack of 50
Not made with Natural Rubber Latex 
Due to hygienic reasons, we do not accept returns on Masks.