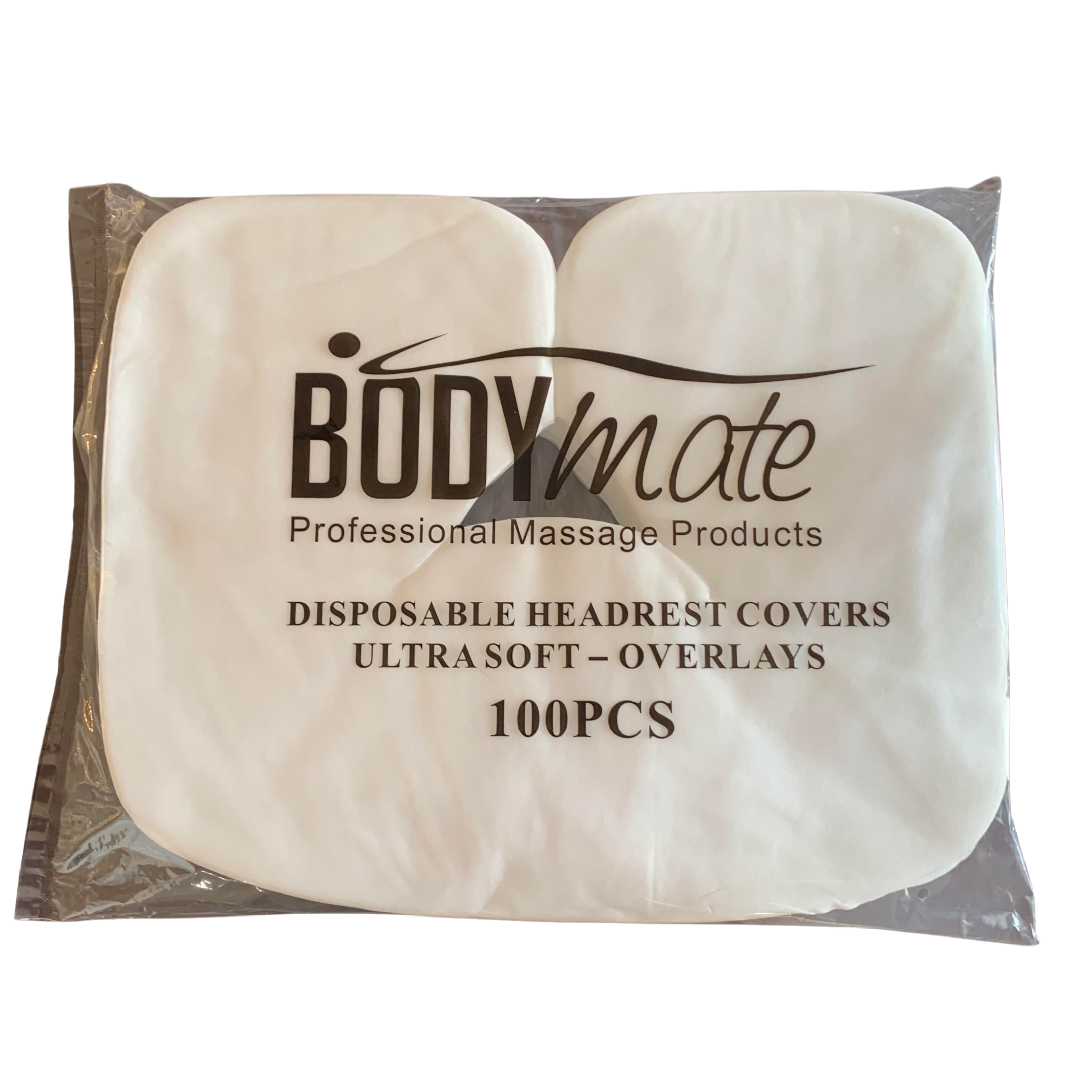 Flat Face Rest Cover - White - Disposable - BodyMate
Disposable Face Rest Covers provide the comfort and ease of a covering without the hassle of doing laundry.  The BodyMate disposable Face or Head Rest Covers are quick and convenient.  Simply cover your Face Cradle with a new, ultra-soft cover for each client. 
Made from non-woven material that is extra thick, incredibly soft, and absorbent. 
Each package contains 100 Pieces.
To help you choose - BodyMate is the largest Disposable Flat Face Cover available measuring in at 17.3" X 14.2" (44 cm X 36 cm).  
Available in:
One Package (100 Pieces) - $21.00
Ten Packages (1000 Pieces) - $193.00
Features:

Natural white colour

Absorbent, sanitary and non-irritating
Soft and extra thick material
Fits most Massage Table Head or Face Rests
Simple, convenient and clean