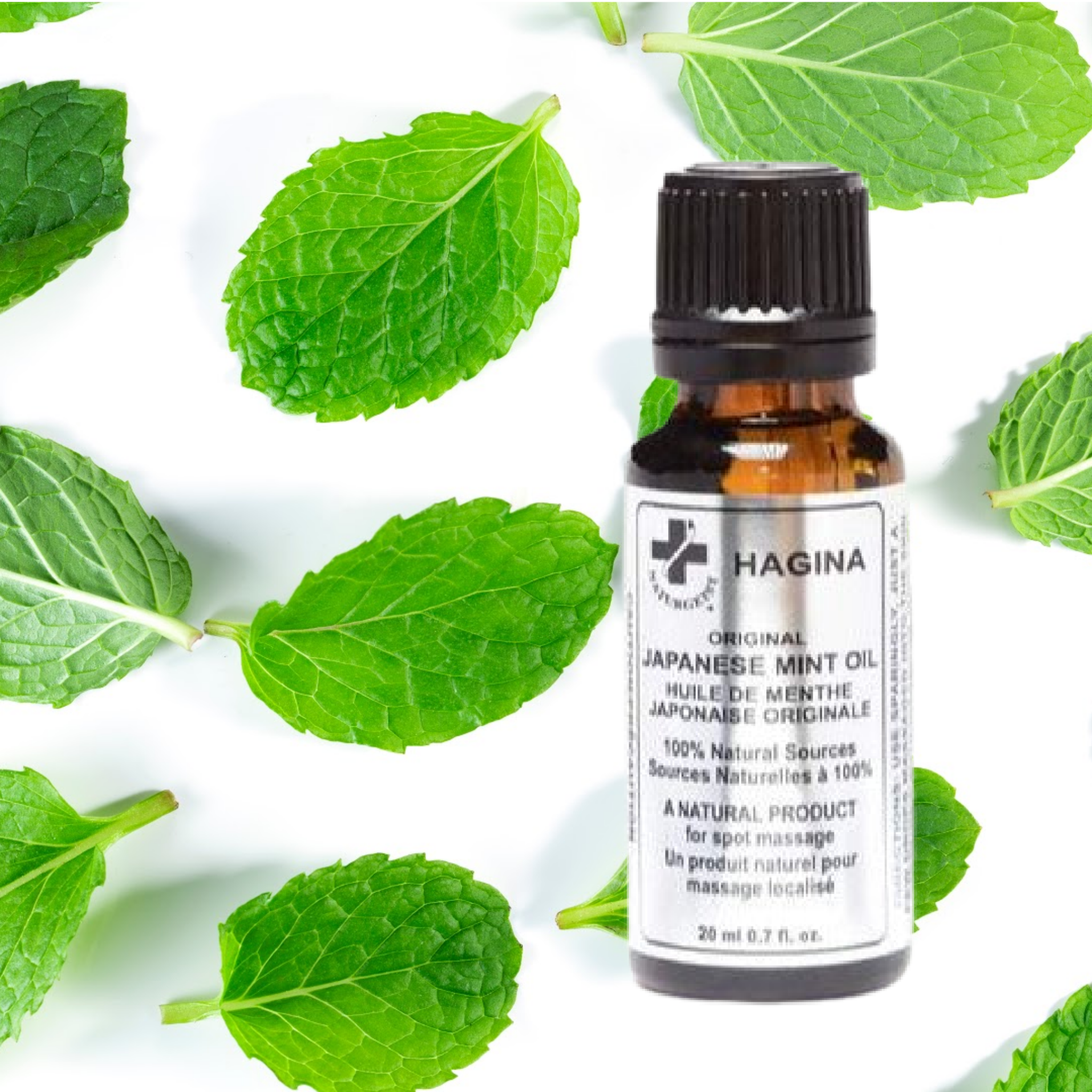 Hagina Japanese Mint Oil - 20 ml
Hagina products are made in Germany & trusted by Health Professionals worldwide for their potency, effectiveness and natural ingredients. 

This Japanese Mint Oil is Hagina's flagship product for a reason ~ deeply penetrating, just a few drops will relieve pain, promote circulation and ease congestion.
Ingredients:
Mentha Arvensis
Limonene
Linalool
There are no Genetically Modified plant products or extracts used in the manufacturing of Hagina products and only the finest raw ingredients are used.  No animals are used for product testing.