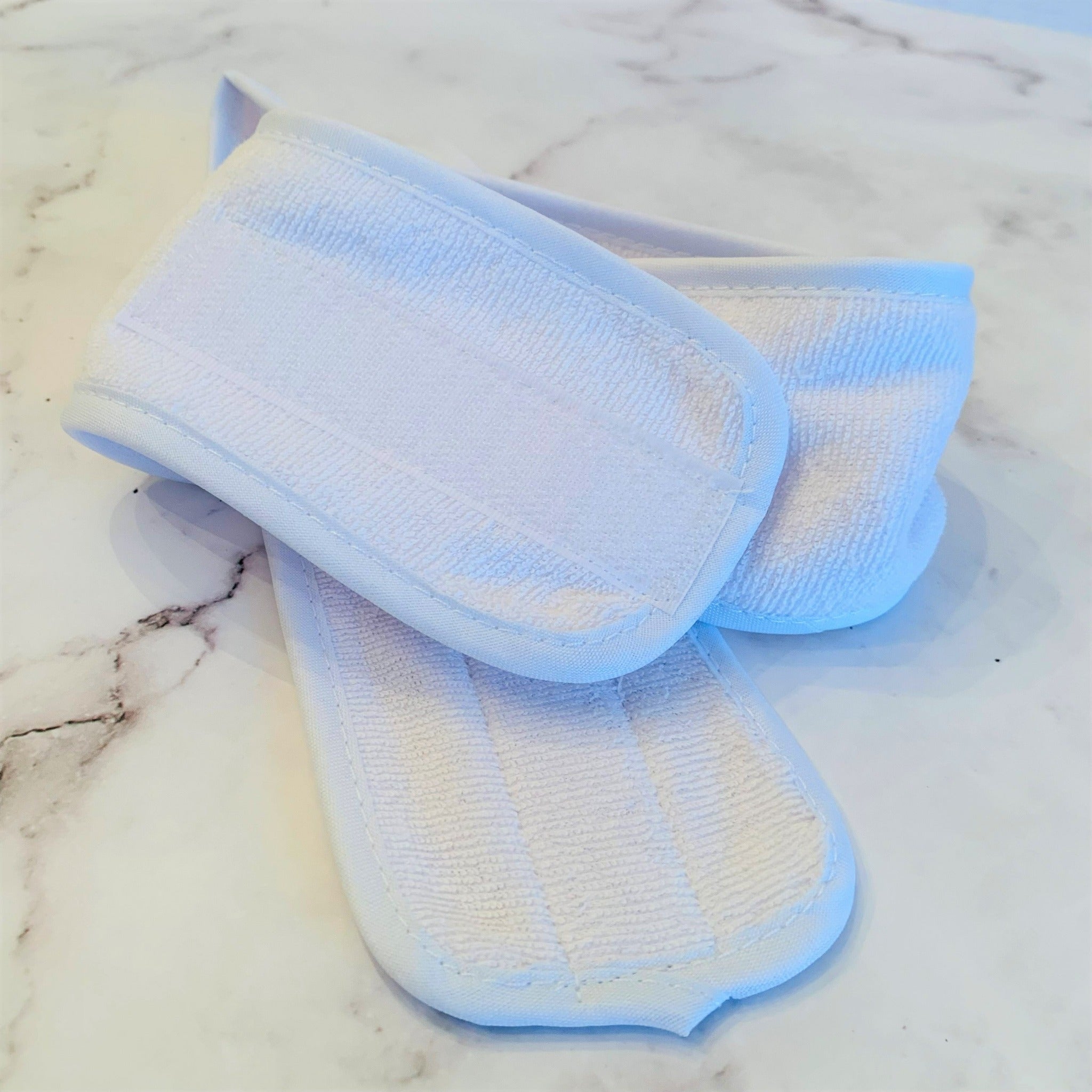 Head Band - Self Adhesive Velcro Closure - White
Client's hair getting in the way during head & neck massages?  Or do you have that one client who needs to keep their hair clean?  These Head Bands will come in handy! 
Professional-looking white terry cloth which launders well and adds that spa-like feel to the treatment.
3" wide and 26" long with white stitched edging and 2 x 4" velcro closure on each end which allows for sizing to all head breadths.