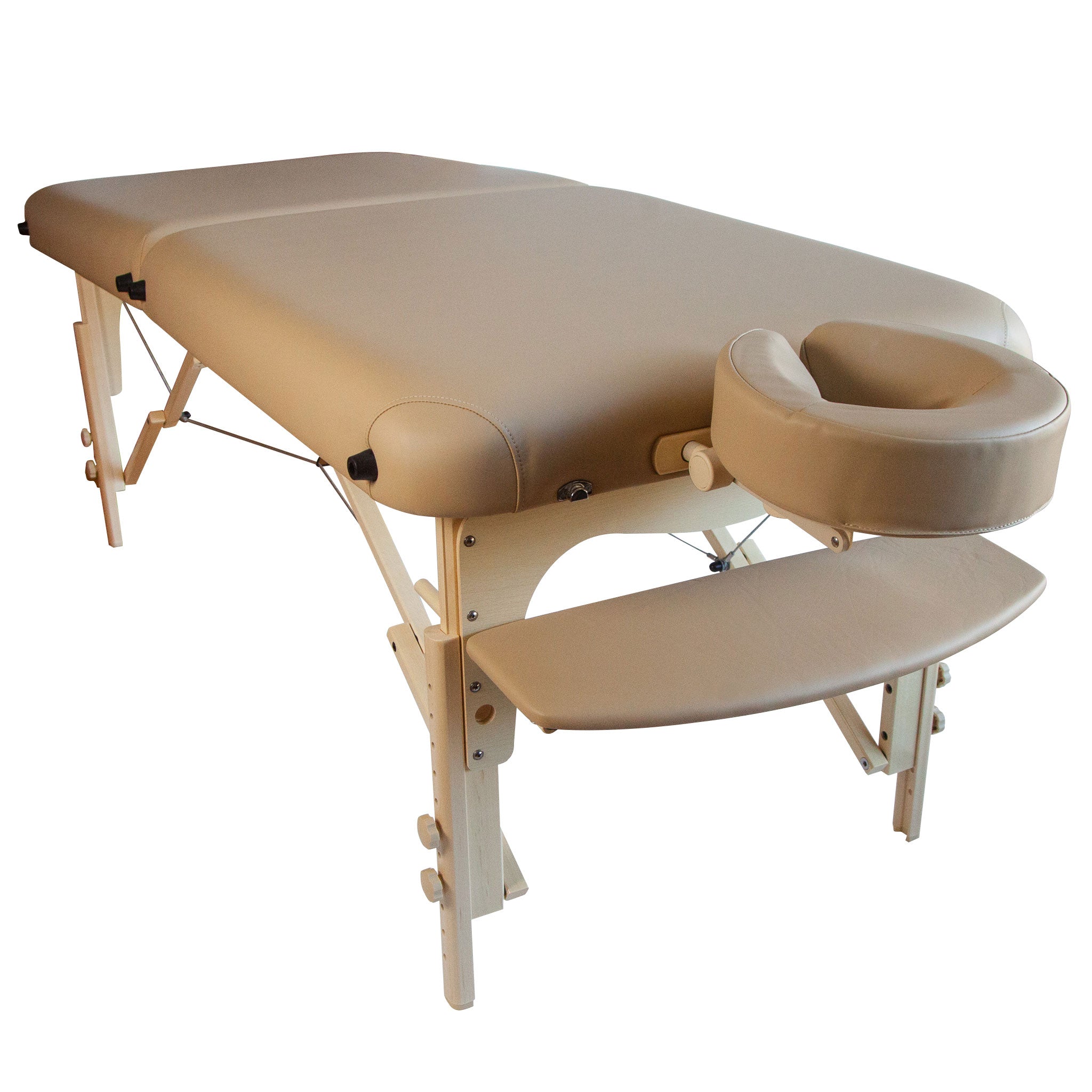 Massage Table Rental (including Rolling Stool) - Daily or Weekly
Planning a Seminar, Workshop or Special Event?  Vitrectomy surgery coming up?
Our Portable Massage Tables are easy to fold & carry and the design is both sturdy and comfortable.  Each table is height adjustable & comes fully equipped with an adaptable Face Cradle, Arm Rest & Carrying Case.
Available for daily or weekly rental.

$22 per day OR $120 per week. 
Add a Pneumatic Rolling Stool for an additional $10 per day. 
A Deposit of $250.00 is required and will be returned once the Table has been returned in the condition it was received. 
Within Halifax, Dartmouth, Bedford & Lower Sackville - Delivery and Pick Up is also an option for an additional $50 each.  
Please call 902 802 1099 or email info@massagemercantile.com to check availability & arrange pickup or delivery.