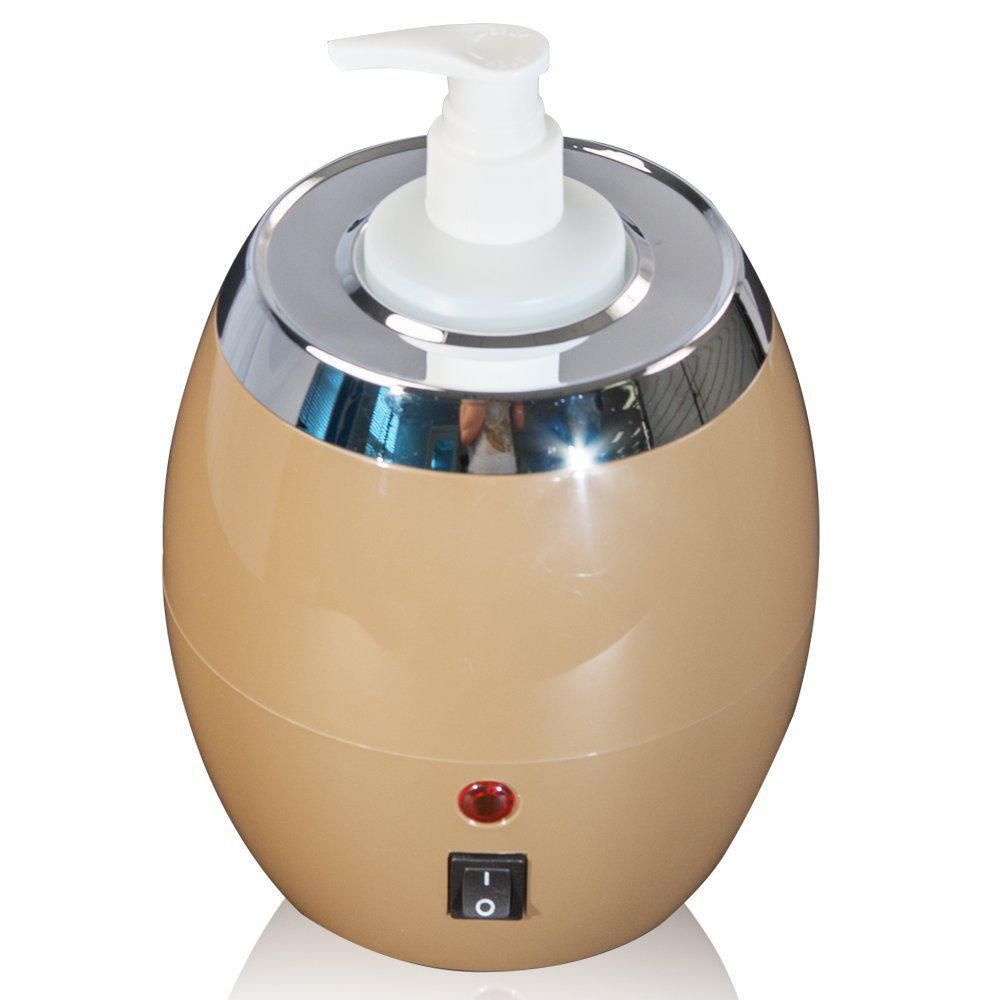 Single Bottle Warmer - for Massage Oil, Lotion & Gel
This single-bottle Warmer safely and evenly heats Massage Oils, Lotions & Gels to a comfortable 140 Degrees Fahrenheit (60 C).  It heats up quickly and maintains a consistent temperature for a pleasant massage experience.  Clients will be soothed as warm Oil or Lotion is applied to their skin. 
Package includes an 8 oz HDPE Pump Bottle 
Diameter 5.7", Height 6"
Compact, durable and easy-to- wipe design.
Use only glass, PE (HDPE or LDPE) Bottles with this unit.  Please do not use PET bottles because they have a lower melting point.  
Automatic shut off.