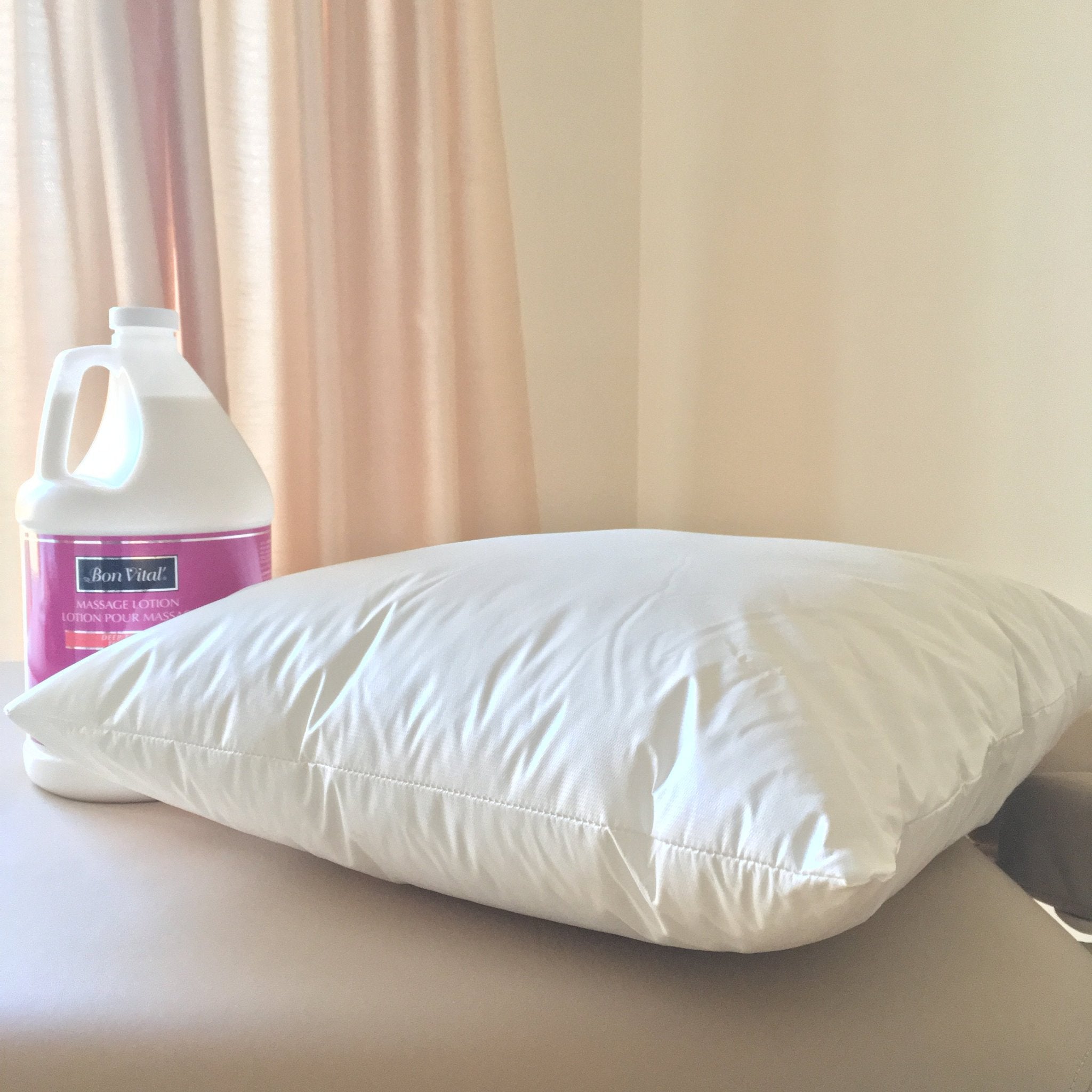 Pillow - Wipeable, Antibacterial & Hypoallergenic


MEDLINE Medsoft wipeable pillows are:
Latex free
Stain resistant
Non absorbent
Hypoallergenic
Anti static
Flame resistant
As well, antimicrobial properties are built in to the pillow ticking to inhibit growth of bacteria that may affect this product. 
Made in the USA
Filled with 100% Garnetted Polyester
18" x 24" this pillow is easily disinfected and can be used with or without a pillowcase.  It is a cost effective option as it reduces the need for Pillow Protectors.