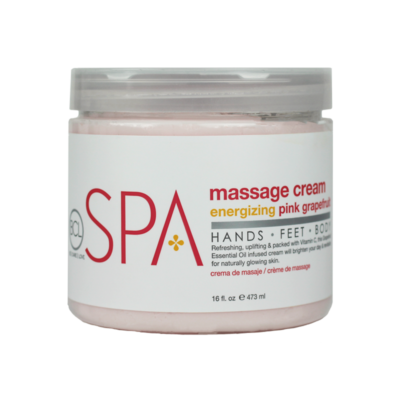 Pink Grapefruit Massage Cream - BCL Spa - 16 oz.
Refreshing, uplifting & packed with Vitamin C, this Grapefruit Essential Oil-infused cream will brighten your day & revitalize for naturally glowing skin.
Perfect as a hydrator or massage medium, this cream leaves skin deeply moisturized and radiant. Formulated with Certified Organic ingredients such as Grapefruit Oil, Argan Oil, Olive Oil, Jojoba Oil, Kelp Extract and Lemon Fruit Extract, BCL Spa® massage cream is loaded with antioxidants and vitamins for healthy skin. 
16 oz. (473 ml)
Made in the USA
Cruelty Free