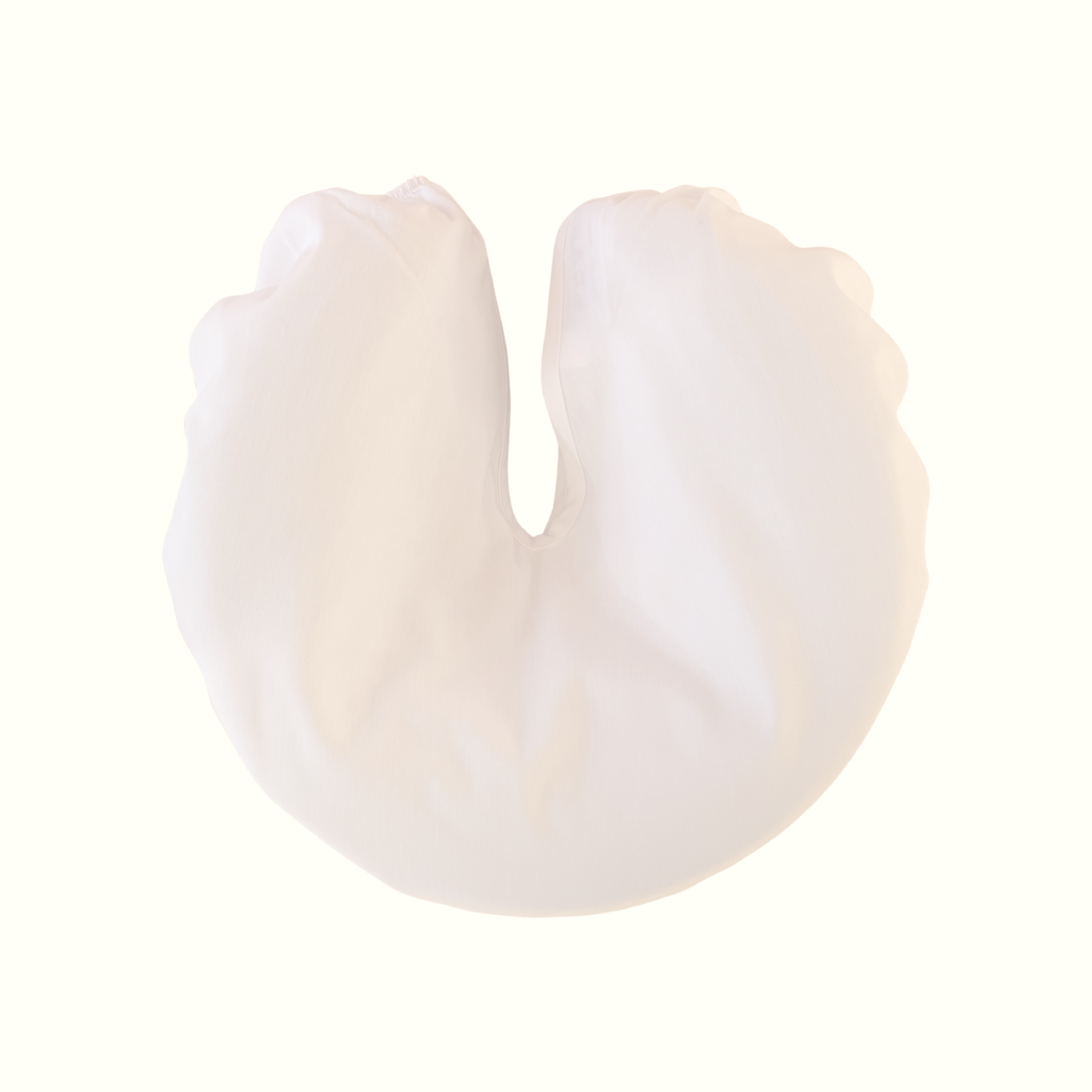 Poly Cotton Fitted Face Rest Cover - White - Seamless
50/50 PolyCotton White Fitted Face Rest Cover. 
This is a SEAMLESS, ONE-PANEL style - your clients will love not having a seam where their face lays against the Cover. 
Generously cut and elasticized, this cover fits securely while allowing space for a Fleece Cover below.
Less prone to shrinkage and wrinkles than the 100% Cotton option, this white Cover looks crisp and professional. 
Available in:
One Pack $4.00
Ten Pack  $38.00