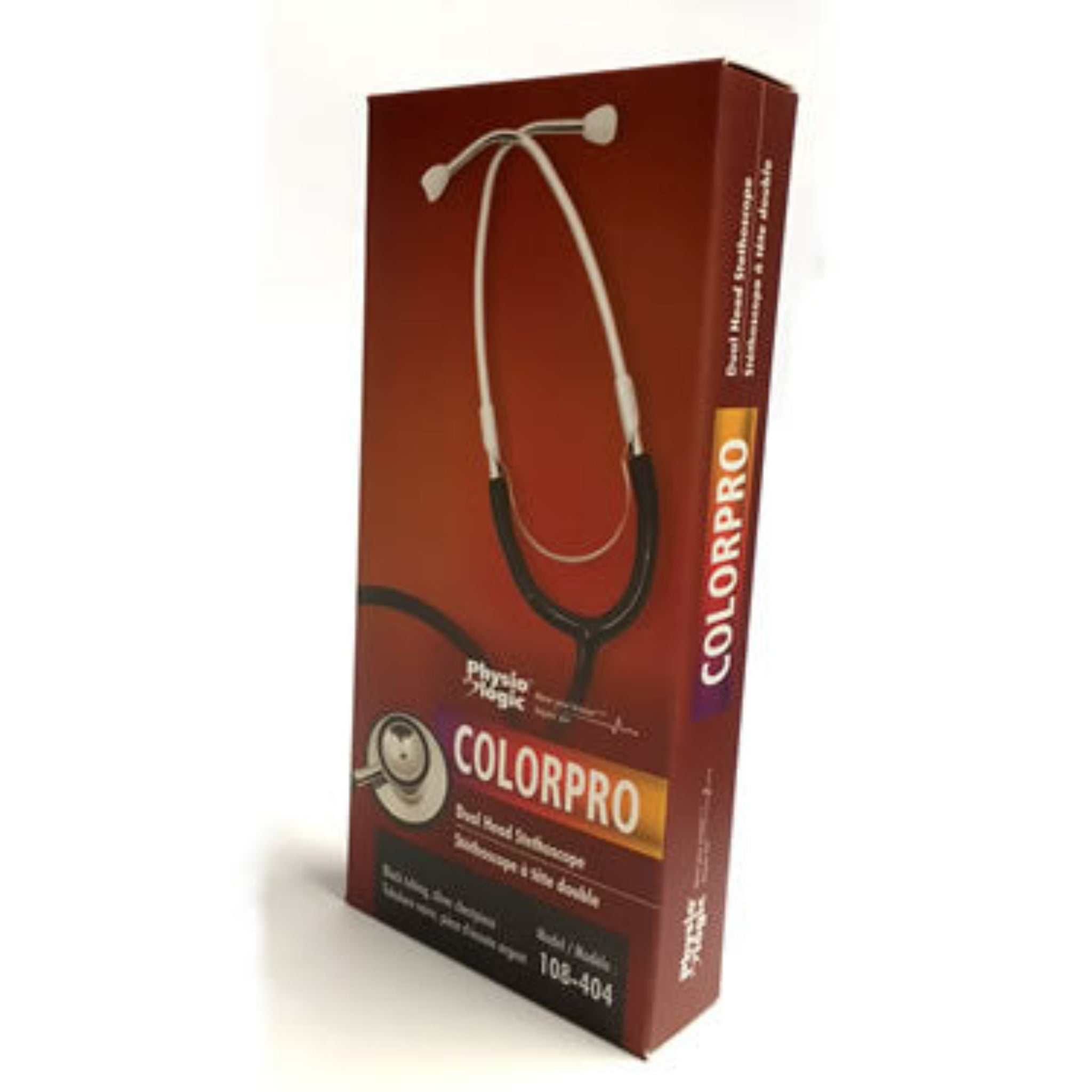 Stethoscope - PHYSIOLOGIC® - Dual Head - Colorpro
Stethoscopes are used to listen to the sounds made by the heart and lungs.  This monitoring of the body's internal sound allows medical professionals to diagnose various conditions, including congestive heart failure, pneumonia, and fluid in the lungs.
One way to make a stethoscope more sensitive when listening is to use a dual-head stethoscope.  A dual-side diaphragm contains two membranes with one placed on each side of the chest area.
Model:  108-404
Works well with PHYSIOLOGIC® Professional Deluxe Sphygmomanometer, click below to have a peek:  
https://massagemercantile.com/products/sphygmomanometer-physiologic-professional-large-adult?_pos=4&_sid=9d8579550&_ss=r
This PHYSIOLOGIC® Colorpro Dual Head Stethoscope features:
Color coordinated, anodized aluminum dual-head chest piece
22" (55.8 cm) "Y" tubing
Chrome-plated brass binaural
Silver chest piece
Black tubing