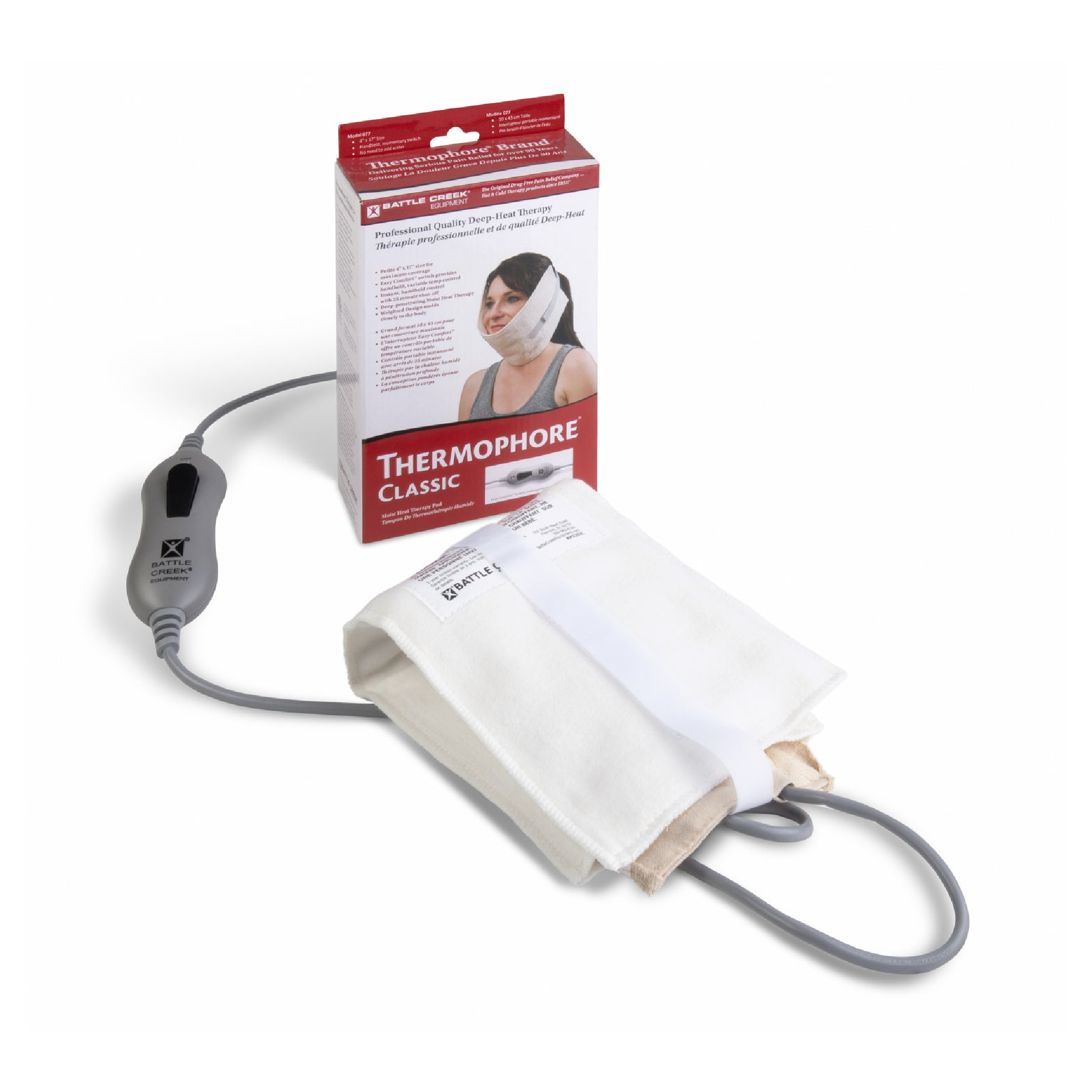 Thermophore Classic Heat Pack - Small - 4" x 17"
4" X 17" - Model 097 (10.2 cm X 43.2 cm)
Manufacturer:  BATTLE CREEK Equipment 
This petite model is designed for the neck, sinus, TMJ area or smaller joints like the elbow, knee or ankle.  It comes with a long Velcro fastener that allows for a snug adjustment that will remain in place.  It products deep moist heat without the inconvenience of adding water.   
Thermophore Classic Plus Heat Pack is designed with a Classic Easy-Comfort™ Switch. Just press for heat, release to cool and alternate as often as you like.  This unit will automatically shut off after 25 Minutes of continuous heat.    

Designed to deliver intense moist heat that penetrates more deeply, this Thermophore is a convenient, effective way to give clients hours of soothing relief from stiffness, pain and muscle spasm.  
LATEX FREE
Maximum Temperature  150-165 F 
Cord Length 10' 
Electrical Specifications 44 Watts 60 Hz AC, use only with 120 V
Independently tested and certified to meet or exceed UL 130 and CAN/CSA-C22.2 Standards for safety.
INTERTEK 43830