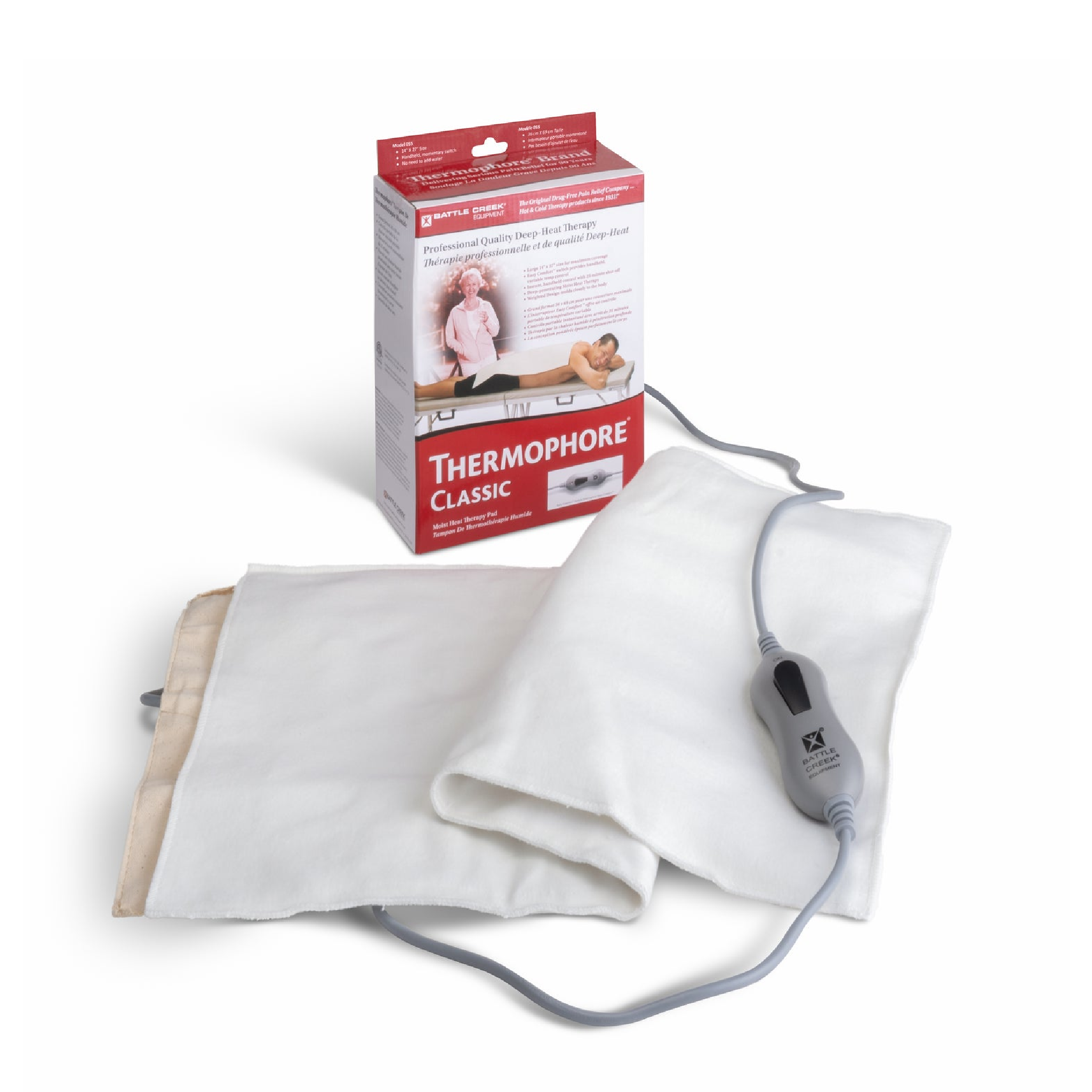 Thermophore Classic Moist Heat Pack – Large
14" X 27" - Model 055

Manufacturer:  BATTLE CREEK Equipment 
Nearly twice the size of most standard heating pads, this generous Thermophore provides Deep Moist Heat to an expanse large enough to cover the entire spinal area, the length of a hip and leg or the entire shoulder complex, to effectively relieve pain and relax all the associated muscles - not just one small, isolated point.

Designed to deliver intense moist heat that penetrates more deeply, this Thermophore is a convenient, effective way to give clients hours of soothing relief from stiffness, pain and muscle spasm.
As a safety feature, Model 055 is designed with a special hand-held switch.  Just press for heat, release to cool and alternate as often as you like.  After 25 Minutes of continuous heat, this Heating Pad will automatically shut off.
Like Model 155 (MaxHeat), Model 055 draws moisture from the ambient air - producing intense moist heat without the inconvenience of adding water.  
Maximum Temperature 150-165 F 
Cord Length 10' 
Electrical Specifications 150 Watts 60 HZ A.C., use only with 120 V
Weight 3.75 lbs
ETL Intertek 5011279
LATEX FREE