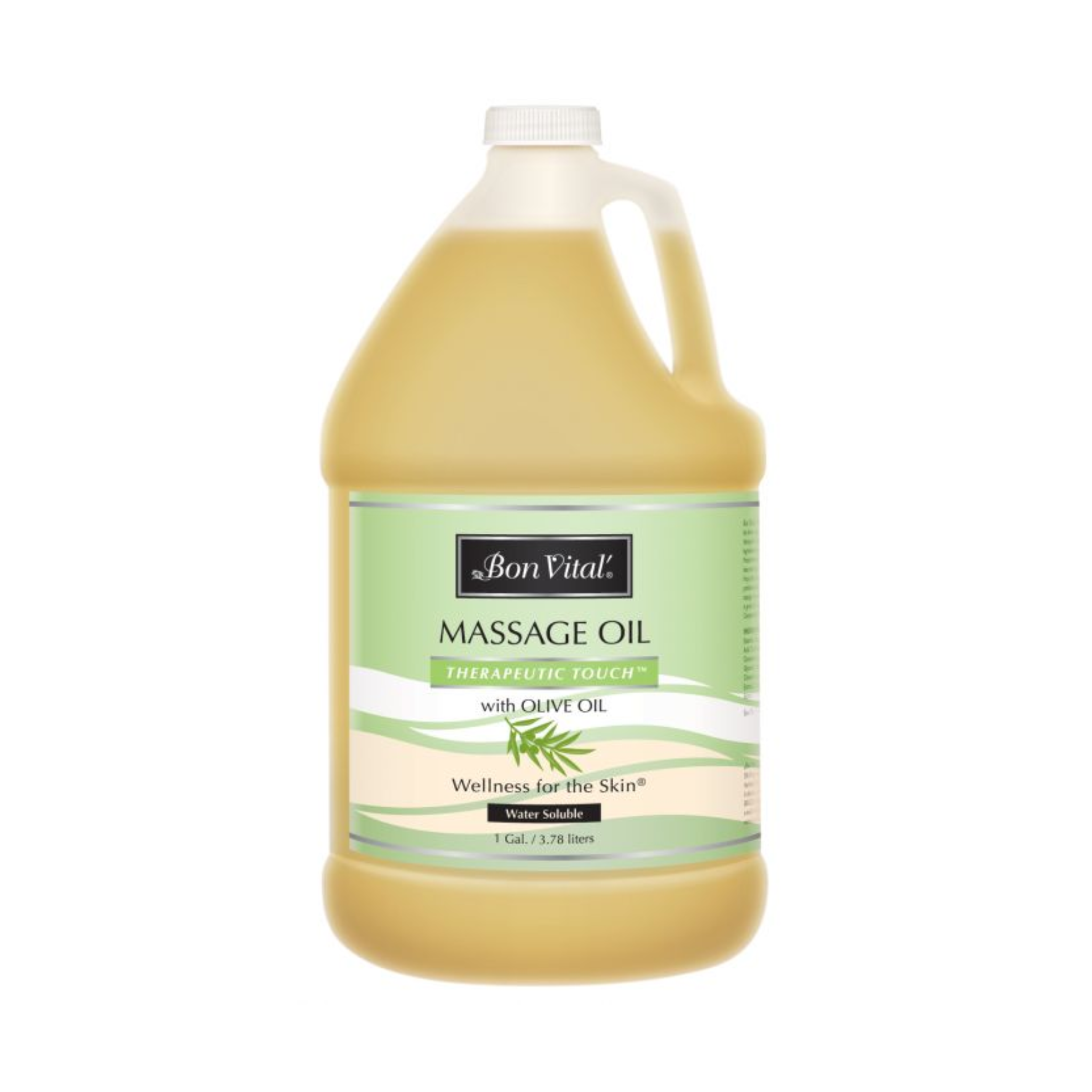 Bon Vital Massage Oil - Therapeutic Touch
Therapeutic Touch Massage Oil - It's all about the Olive!  A combination of Olive Oil and Arnica Extract, blended with Jojoba, Avocado and Fractionated Coconut oils, this new lightweight massage oil is excellent for various types of massage including stone massage, aromatherapy, deep tissue, and many other modalities.
Olive oil is known for its excellent moisturizing properties and nourishment to the skin, and is often thought of as liquid gold due to its exceptional health benefits. The clean absorption leaves skin delectably supple. Water soluble for easy cleanup of linens and fabrics.
Completely Unscented
Paraben Free
Available In:
1 Gallon (3.78 litres or 128 fl. oz.) - $100.00 

BON VITAL ~ wellness for the skin. 

INGREDIENTS: Safflower Seed Oil (Carthamus Tinctorius), Olive Oil (Olea Europaea), Octyl Palmitate, C12-15 Alkyl Benzoate, Fractionated Coconut Oil (Caprylic/Capric Triglyceride), PEG-7 Glyceryl Monococoate, Avocado Oil (Persea Gratissima), Jojoba Seed Oil (Simmondsia Chinensis), Squalane, Arnica Extract (Arnica Cordifolia).