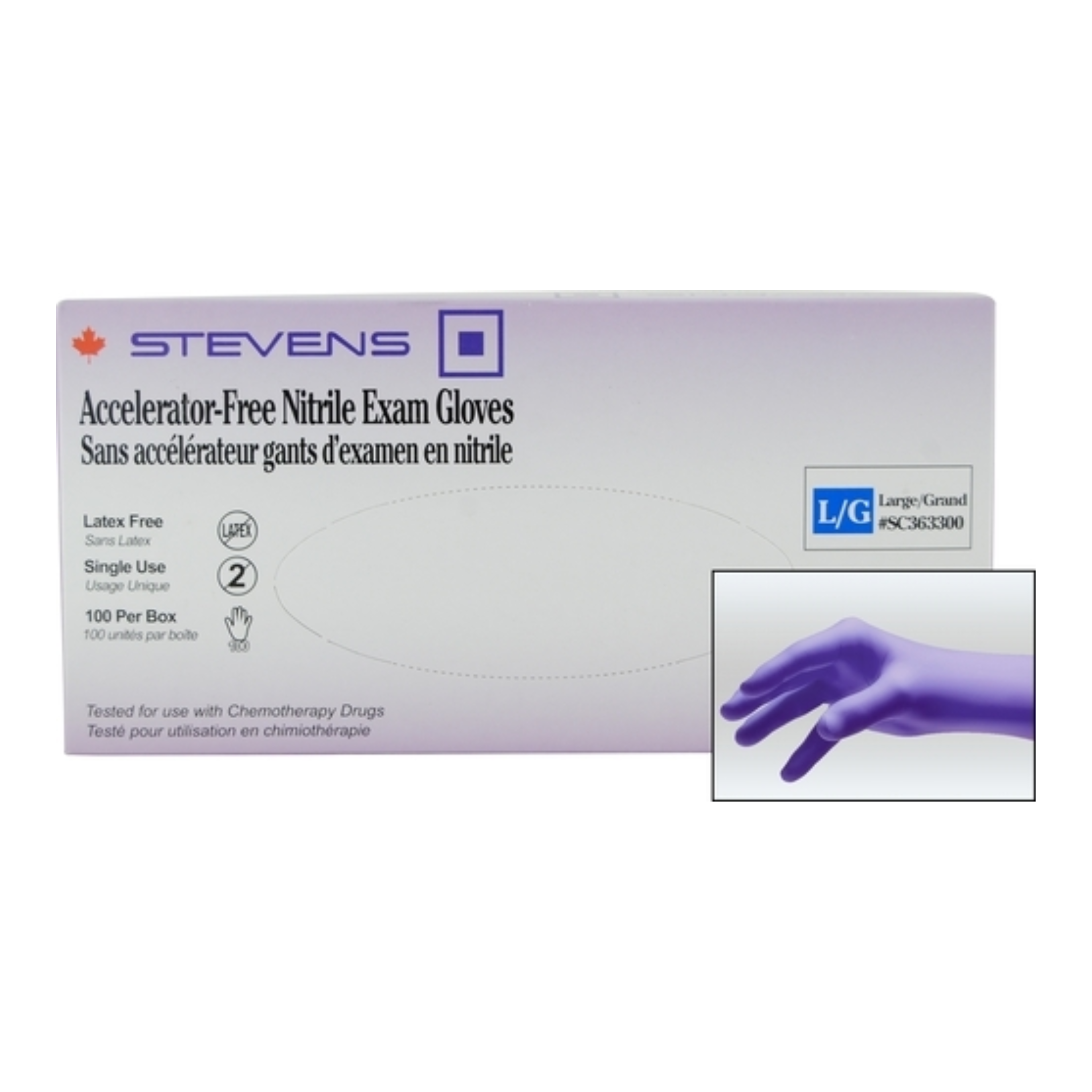 Exam Gloves - Nitrile - Accelerator Free - XS, S, M, L
Latex free, these single use Exam Gloves are ambidextrous and non-sterile.
Contains no natural rubber latex.
Easy pop-open lid for convenient dispensing.
Available in Extra Small, Small, Medium & Large
Store in dry ventilated area.  Avoid direct sunlight, flourescent lighting, heat and moisture.  Do not store above 100 F (37 C).