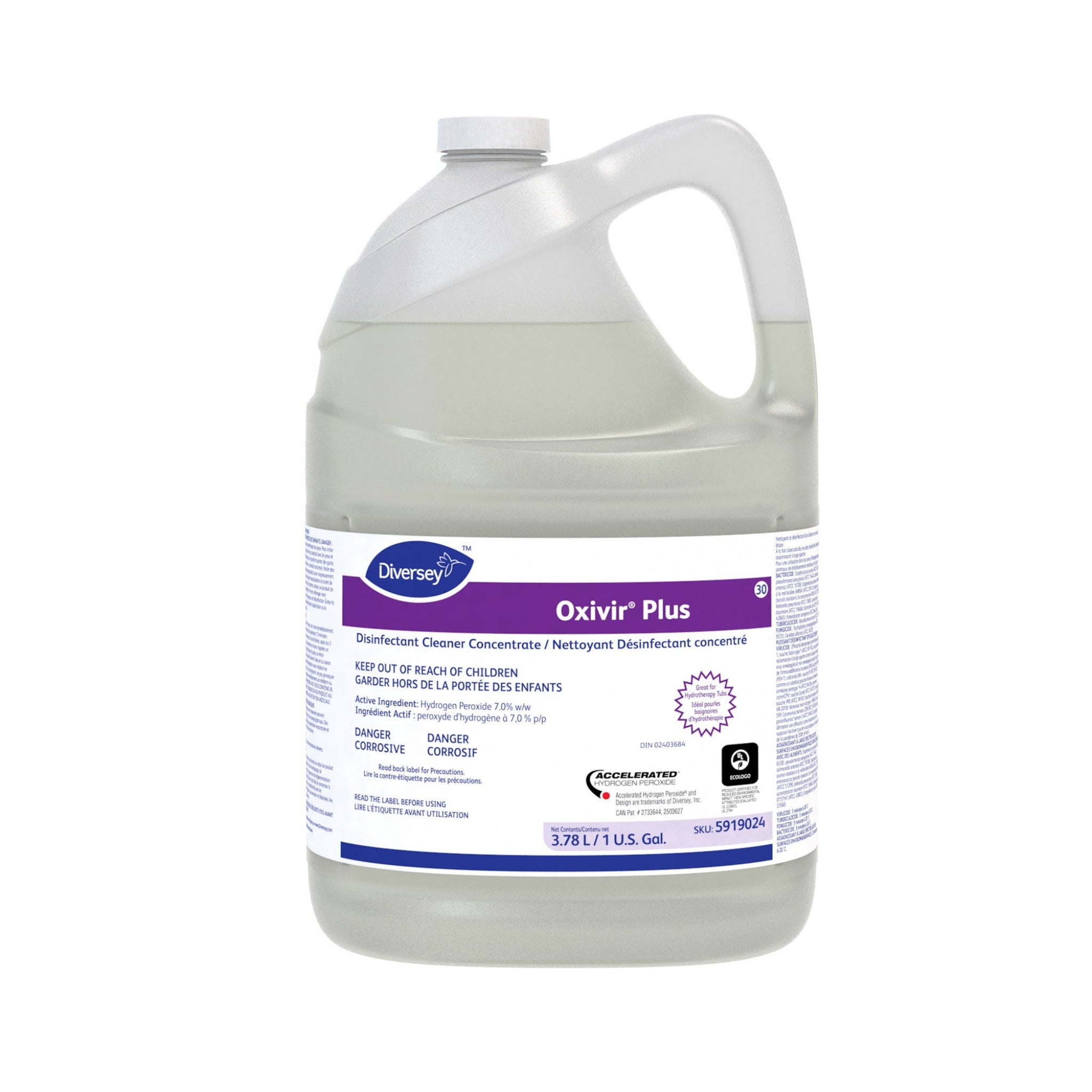 Oxivir Plus Disinfectant Cleaner Concentrate 3.78 L
A one-step disinfectant cleaner based on proprietary Accelerated Hydrogen Peroxide (AHP®) technology to deliver fast, effective cleaning performance.
At 1:40 dilution, disinfects in five minutes.
Virucide, bactericide, fungicide, mildewcide and non-food contact sanitizer (1:128 dilution).
Kills MRSA, Norovirus and Canine parvovirus. Concentrate delivers economical and environmentally safe performance.  Meets bloodborne pathogen standards for decontaminating blood and body fluids.
Colorless
EcoLogic Certified - UL certified for reduced environmental impact. 
DIN 02403684
Features:
Quick disinfection in just 5 minutes against Human Immunodeficiency Virus (HIV-1) (AIDS Virus), Polio virus, Pseudomonas aeruginosa, Staphylococcus aureus, Methicillin resistant Staphylococcus aureus (MRSA), Salmonella enterica, Influenza A Virus and VRE
5 minute Bactericidal, Tuberculocidal, Virucidal, Fungicidal with a 30 sec 1:128 non food contact sanitizer claim
AHP(R) active breaks down into water and oxygen after use
No VOCs, no added fragrance and no NPEs
Delivers fast and effective cleaning performance while being non-irritating to eyes and skin in use dilution